When the same stage is open in two browser tabs, refreshing one tab pulls the video into this and makes it vanish on the other tab.
Enabling the own video on one tab, made it appear on the other tab, where video was still disabled. See screenshot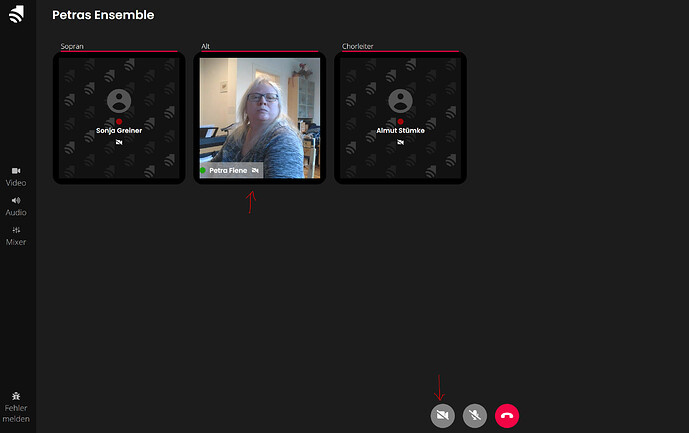 Also leaving the stage with the red receiver button an reentering only doubled once video - Showing twice the same video in the same place. This sometimes vanishes after some time.
Selecting different Cams in both tabs as remotecam, made it appear as split video but only in one tab
Same holds true for the selected audio devices
(4.12.2020)